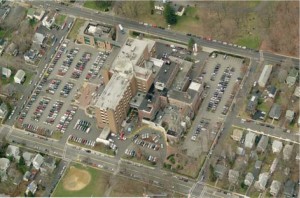 LRC is working the Pomerico Design Studio to provide master planning services at the Nyack Hospital campus with a focus on several near term capital improvements projects.
We assisted PDS with site assessment & conceptual site planning for renovation and a 20,000 square foot expansion of the emergency department, the addition of a new 265 car parking garage, and related site improvements to parking, circulation & pedestrian entrance/amenity areas.
The local land use permitting climate played a key role in identifying the level of improvements that would be required for existing parking and circulation areas and how the new facilities would relate to adjacent neighborhoods.