Various Locations, New York, Connecticut, New Jersey
Environmental considerations are at the forefront of any project and a complete investigation can aid in the successful completion of the project as well as prevent untimely delays. Whether your project is as straight-forward as a due diligence evaluation of property, or as complex as a site investigation and remediation of chemical impacts to soil, sediment, and water, LRC's professional experience enables us to achieve the project objectives.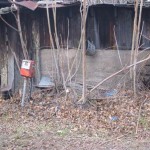 Detailed Environmental Site Assessments identify the environmental conditions that may pose legal liability or development challenges. Whether our client is the buyer, the seller, a lending institution or a municipality, environmental assessments provide the information needed to make well -founded business decisions to allow projects to meet their objectives in a timely manner.
Due to the variable nature of potential environmental impacts from site to site, Phase II Site Investigations are designed to formulate remedial strategies that effectively and efficiently meet regulatory requirements. In all cases, these issues require a balance of land planning, civil engineering, and environmental considerations. The sooner these factors are understood in the life of a project, the sooner that design initiatives and development alternatives can be created, enabling successful projects that are publicly acceptable and financially sound.